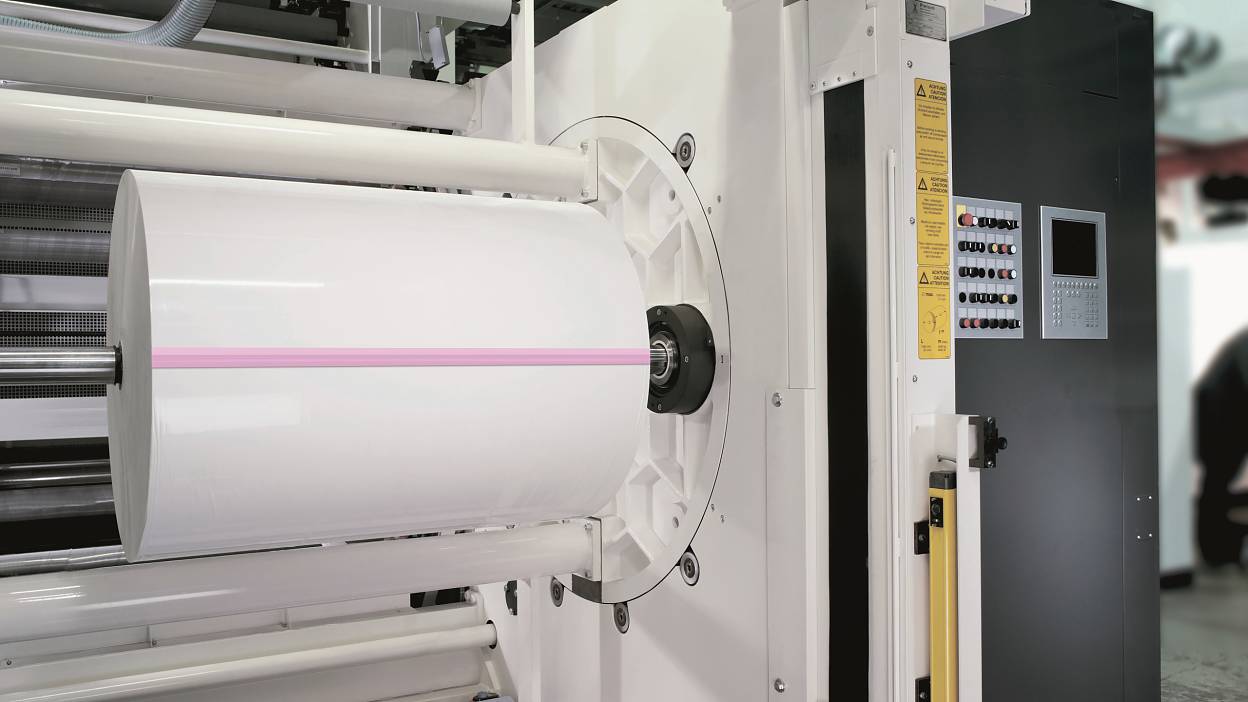 Combination tape for Films
For the requirements of gravure printing where seamless changes are required during the printing process, Tesa has discovered and developed the Tesa EasySplice® FilmLine range specifically for bonding specialized plastic substrates. Fast preparation and safe joining at the highest possible speed ensure the stability and efficiency of the process.
Tesa

 EasySplice® Benefits
Save time
As the name implies, this is an easy and therefore fast way to prepare reels for a splice. Just one straight line – no extra tape, no additional butterflies necessary.
Be quick
Run even difficult-to-splice substrates at full machine speed! The secret lies in the formulation – our patented adhesive tape meets the highest requirements.
Reduce waste
Higher splice performance means less waste! All 

tesa

 EasySplice® products come with a specially designed splitting strip, ensuring safe closure of the new reel during acceleration and precise opening of the new reel after contact – again and again.